This page is about p2p location sharing software for Maemo and GNU operating systems.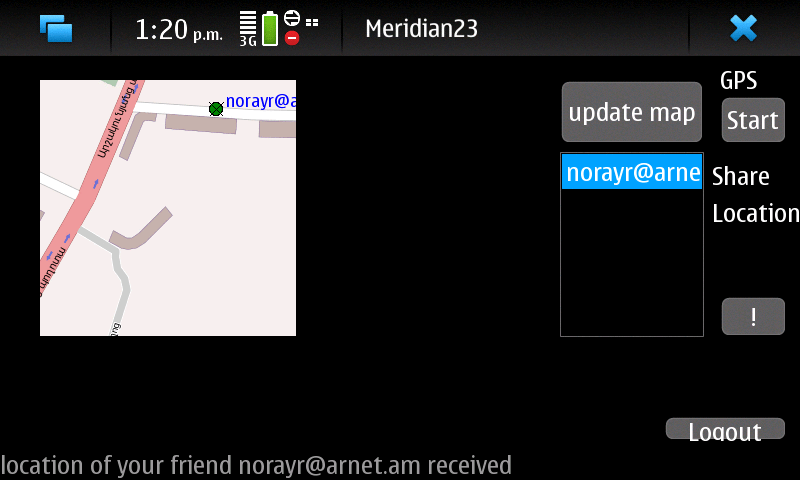 Download current version
This is my new application for maemo and any GNU + Linux: p2p location sharing.
It follows decentralized approach, where it is not necessary to pass your location to some central server, like it is done in case of latitude.
Just login with your jabber account to your favourite xmpp server.
Application will show those of your friends who are logged in with the same application, but they may use other jabber servers.
some info at TMO
I intent to port it to SHR on GTA02 and Nemomobile on n900 too. This app soon will be uploaded to extras-devel for maemo fremantle and I think it shold work under maemo diablo too.
License is GPLv3.
Sources will be available at github after cleanup.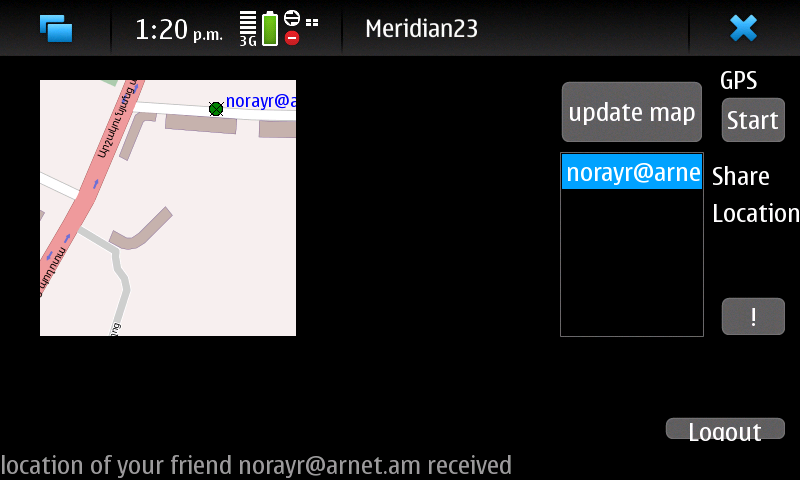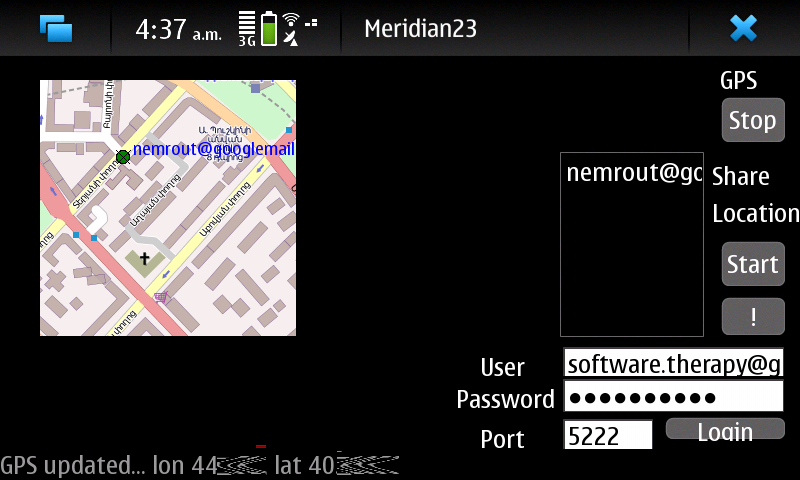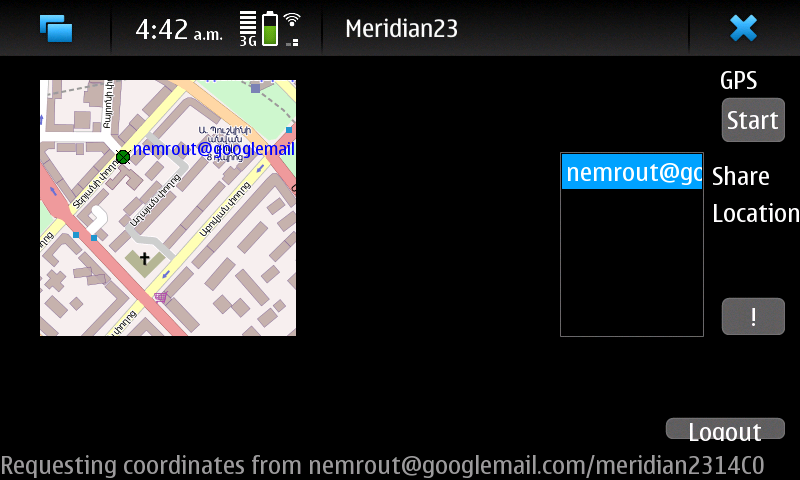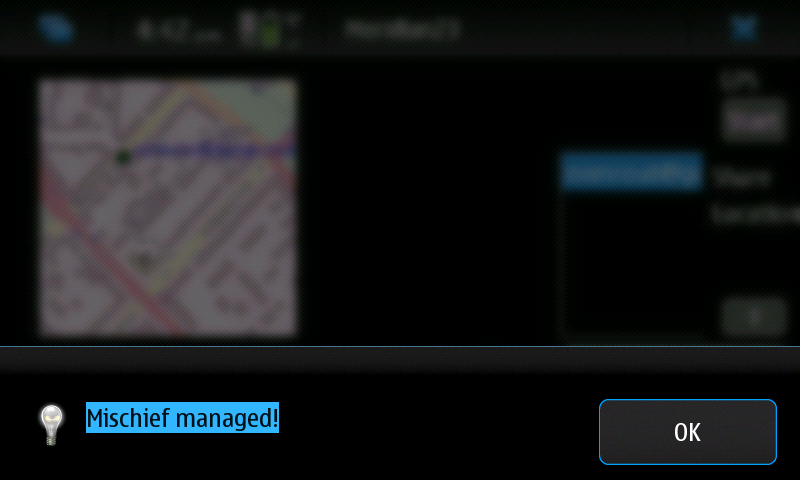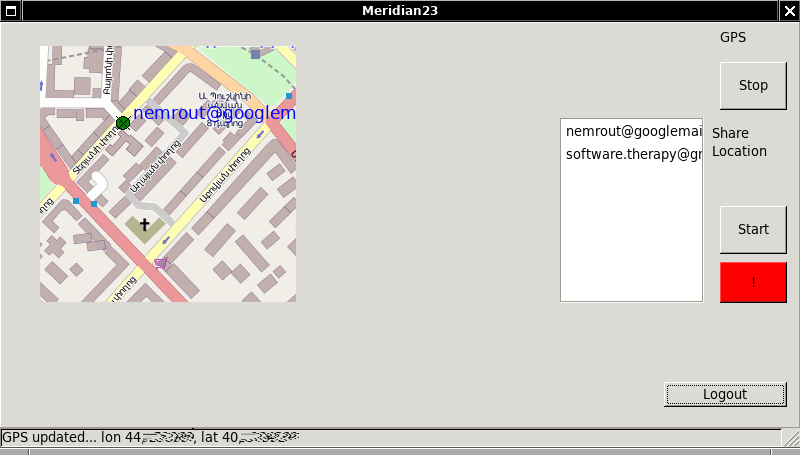 This site Will be updated soon